Izumi – Japan Biking, Kyoto, Fukuoka, Kagoshima, Kumamoto, more,…
Minshuku, Ryokan, Hotel, Business Hotel, Onsen Hot Spring, Youth Hostel, Camp Site,…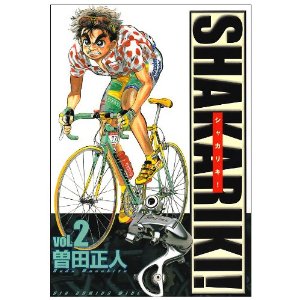 Biking in Japan is a perfect mix of friendly people, delicious Japanese cuisine, fantastic scenery, good roads, slow traffic and the ubiquitous onsen hot spring baths.
Japan is very bike-friendly and aside from the larger cities and the main arterials between cities, surprisingly traffic-free.
Travelling in rural Japan can be quite frustrating if you speak no Japanese at all. Very few people speak any English, and most signs, train and bus schedules are printed only in Japanese. Novices are advised to take along a minimal Japanese speaker; it will greatly enhance everyone's experience.
Where to go ?
Japan is a very compact country, slightly smaller than California. It is also full of beauty. Our tours cover Japan's best cycling areas, please have a look at our itineraries and trip reports.
We are based in Kagoshima and strongly vouch for the main islands of Kyushu and Shikoku. These islands are less densily populated, therefor have lighter traffic than Honshu. Compared to Hokkaido, weather is better and culture is richer, with plenty of sightseeing spots.
Kyushu
Kyushu, Japan's southernmost island is different – not as different as Hokkaido to the north, but a definite change from Honshu or even Shikoku. For one thing, the ups-and-downs are definitely more pronounced; even the most experienced riders counsel caution when it comes to some of the roads in the interior. For another thing, Kyushu offers an incredible variety of scenery: wonderful wide-open-spaces near the world's largest caldera at Aso, the lovely and exotic Chinese-influenced port city of Nagasaki; the almost-tropical beaches of Miyazaki and the Nichinan Kaigan, wild horses on the Toi Peninsula; other-worldly fauna and flora at Ebino Kogen (plateau); and the smoking volcano at Sakurajima in the south.
Kagoshima and Miyazaki prefectures are Kyushu's southern prefectures.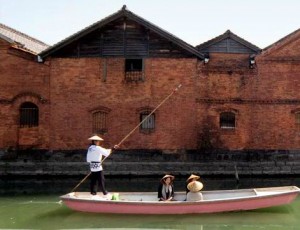 The northern part of the island also has quite a lot to offer: the hot springs town of Beppu (a major ferry terminus to Shikoku and Honshu); the Yabakei river gorge with its pretty scenery and unusual Buddhist sites; the canal city of Yanagawa, tremendously popular with Japanese tourists but virtually unkown to foreigners; the active volcanoes of Aso and Unzen; and of course the lovely port city of Nagasaki, famous for its catastrophic wartime history but perhaps even more noteworthy for its unique Chinese- and Christian-influenced history and culture. For cyclists, a special bonus is the wonderful bikepath that gets you nearly a third of the way from Yabakei to Yanagawa. From Nagasaki, you can extend your trip by heading south through the islands of Amakusa… or go due east to the black castle at Kumamoto and on to Aso. But for the bikepath and Nagasaki alone, this route is well worth a look-see.

Another great route travels north to south along virtually the entire length of the island, starting from the already mentioned onsen city of Beppu with its fine sulfur-smelling baths. From there, head up into the interior along the picturesque Yamanami Highway to the active volcano of Mt. Aso, then to Takachiho, site of Japan's creation myth, and from there back along the coast southward to Miyazaki, the beginning of Kyushu's famed white sand beaches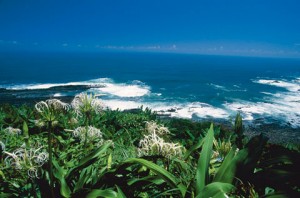 , and finally inland again to Ebino and Kirishima, site of some of the most unusual natural volcanic scenery in Japan and a major Shinto shrine, respectively… to finally end up at Kagoshima, Japan's southernmost major city dominated by the active volcano of Sakurajima located right across the harbor.
Shikoku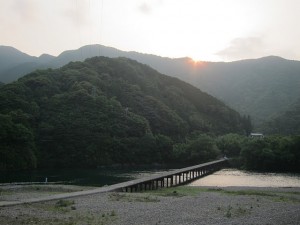 Shikoku is the smallest of Japan's main islands, and tends to get left out of many people's travel plans. That's a shame – the island has a great deal to offer: Japan's only remaining bridges constructed entirely of vines (one of which you see here), its clearest river (the famous Shimanto-gawa), one of its finest preserved towns (Uchiko, where traditional crafts are still practiced), and much more. Many of the off- the- beaten- track roads are blessedly vehicle-free and very pleasant. A warning, though: if you're used to the gentle slopes of the Chugoku region of Honshu directly north of here, be prepared for a shock – the mountains on Shikoku are definitely more, well, mountainous.
For more than a millennium, o-henrō (pilgrims) have walked clockwise around Shikoku in the footsteps of the great Buddhist saint Kōbō Daishi (774–835), who achieved enlightenment on the island of his birth. Known as the '88 Sacred Temples of Shikoku', the 1400km journey is Japan's best known pilgrimage and oldest tourist trail, though much has changed in recent centuries.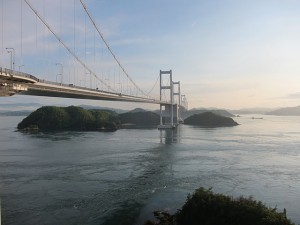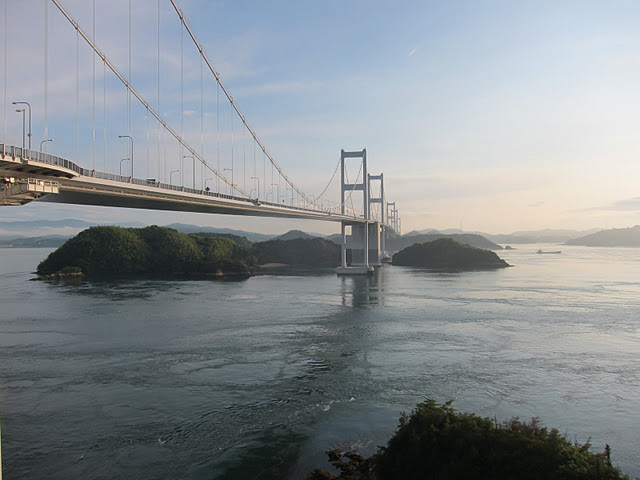 It is possible to bike from Honshu to Shikoku along Japan's premier cycle route: the Shimanami Kaido. "Shima" means island and "nami" means waves, and the name is appropriate: you cycle across several of the former and directly above the latter, skipping across the water like a two-wheeled stone, via a series of spectacular bridges. The route is exceptionally well marked; it's virtually impossible to get lost. More to the point, it's an easy 77-kilometer cycle: the only hills you will encounter are the entrances to each bridge – which, admittedly, can reach dizzying heights, with the kind of views you'd expect. Haven't sold you yet? Well… did I mention the spectacular Inland Sea scenery (try to make sure you do it in good weather), the great seafood along the way, and the fact that the route links two excellent tourist destinations: Onomichi on Honshu and (with an additional 40-km ride) Matsuyama, home to one of Japan's most famous hot springs? Put simply: this is one of the best rides in Japan – and that's saying a lot.
When to go where?
Generally speaking, the best time to visit Japan is from March til May and from September til November. I don't recommend you visit Japan in summer. In June, the rainy season starts, only to give way to the summer heat of July and August. Winter is colder, but on the southern islands of Kyushu and Shikoku temperature hardly ever drops below zero.
Hokkaido is the exception: the northern island has a harsh winter but a mild summer, with flocks of Japanese tourists admiring the flower fields full of lavender.
Beginning of March. Plum blossoms announce spring.
In spring, one of the best-loved symbols of Japan makes a dramatic sweep across the country. Cherry blossoms (sakura) bloom usually from the end of March through April in a kind of wave starting in southern Kyushu and working its way northeast. All over Japan, cherry blossom viewing parties (hanami) are held under the sakura trees. The blossom period is difficult to predict. Here is the blossom forecast and recent history.
April: rice planting is in full swing.
29 April – 5 May: Golden Week is Japan's number one travel holiday. Expect crowds everywhere.
The remainder of May is quite a good time for visiting Japan, as vegetation is lush and the weather is mild, but not yet hot and humid as in the summer months.
From the beginning of June, the rainy season (tsuyu) visits most parts of Japan, except Hokkaido. While it does not rain every day, the weather tends to be overcast and dreary.
The rainy season (tsuyu) typically ends in the first half of July. It is hot and humid in most of Japan, and just standing outdoors can make you sweat.
August is hot and humid in most of Japan. Many local festivals are held in August. The Obon week in mid August is one of Japan's three busiest travel seasons and room rates go up at many hotels.
The typhoon season reaches its peak in September. Typhoons usually hit the coasts of Okinawa, Kyushu and Shikoku and make for strong rain and wind in most or all of Japan on about two days. Luckily, typhoons are often followed by perfectly clear weather.
October: Hibana and Kosmos flowers, the sweet scent of Gimokusei. Farmers harvest the rice.
November is one of the best times to visit Japan, as the weather is dry and mild, airfares are low and the coloured autumn leaves (koyo) are spectacular.
Winter is a great time for visiting Japan, as the weather is usually sunny and dry, airfares are low and sightseeing spots are not crowded.
Two primary factors influence Japan's climate: a location near the Asian continent and the existence of major ocean currents. The climate is affected by the seasonal winds that blow from the continent to the ocean in winters and vice versa in summers.
The East Asian monsoon is thoroughly influencing the climate of Japan. In most years, the monsoonal flow shifts in a very predictable pattern, with winds being southwesterly in late June, bringing significant rainfall to Japan. This leads to a reliable precipitation spike in June & July, filling up the rice paddies. However, this pattern occasionally fails, leading to drought and crop failure. In the winter, the winds are northeasterly and the monsoonal precipitation bands move back to the south of Japan.
How to get there & around ?
A quick glance on the map tells you there are 2 ways to get to Japan: by sea or by air.
Boat – Ferry
Airplane
Domestic flights: you can get a nice discount on domestic flights when you book in combination with an international flight. See Star Alliance Japan Airpass (ANA) or oneworld Yokoso/Visit Japan Fare (JAL) oneworld, depending on which airline you are flying into Japan.
Solaseed is another budget option. This low cost carrier offers the ¥10.000 VISIT JAPAN fare on following routes:
From / to Haneda(Tokyo) – Miyazaki, Kumamoto, Nagasaki, Kagoshima and Oita
From / to Naha(Okinawa) – Miyazaki, Kumamoto, Nagasaki and Kagoshima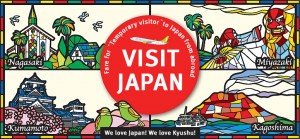 Hyperdia timetable offers route and timetable of railway and aviation in Japan.
Kyoto
International flights from Osaka Kansai International Airport (KIX) or Nagoya Central Japan International Airport (Centrair).
2 day ferry from Shanghai to Osaka or Kobe, then express train to Kyoto station.
Shinkansen bullet train to Osaka from Tokyo or Hiroshima, then express train to Kyoto station.
Fukuoka
Fukuoka Airport is Japan's fourth largest international airport and links the city with several Asian destinations (Hongkong, Singapore, Bangkok, KL, Shanghai, Manila, Seoul…).
Domestic flights from Tokyo Haneda, Osaka KIX or Nagoya Centrair.
Ferry (2 hr) from Pusan, Korea.
Shinkansen bullet train from Hiroshima, Osaka, Kumamoto or Kagoshima.
| | |
| --- | --- |
| Fukuoka Airport | as of November 2010 |

Air Busan

Pusan

Air China

Beijing, Dalian, Shanghai

Asiana Airlines

Cheju, Pusan, Seoul

Cathay Pacific Airways

Hong Kong, Taipei

China Airlines

Taipei

China Eastern Airlines

Beijing, Shanghai, Quingdao, Wuhan

China Southern Airlines

Dalian, Guangzhou, Shenyang

Continental Airlines

Guam

Dragonair

Hong Kong

EVA Airways

Taipei

Korean Air

Pusan, Seoul

Philippine Airlines

Manila

Singapore Airlines

Singapore

Thai Airways

Bangkok

Vietnam Airlines

Hanoi, Ho Chi Minh City
Source: http://www.japan-guide.com/e/e2034.html
Kagoshima
Int'l flights from Shanghai, Seoul, Taipei, Auckland.
Domestic flights to Tokyo Haneda, Osaka KIX or Nagoya Centrair.
Shinkansen bullet train. Travel direct from Tokyo to Kagoshima in 7 hours with only one change in Shin-Osaka (4,5 hours). Passing by Hiroshima, Fukuoka, Kumamoto, Izumi (Japan Biking ;-).
| | |
| --- | --- |
| Air New Zealand | Charter: Auckland [begins 7 March 2012] |
| ANA | Osaka-Itami, Tokyo-Haneda |
| All Nippon Airways operated by ANA Wings | Naha |
| China Airlines | Taipei-Taoyuan [begins 25 March 2012] |
| China Eastern Airlines | Shanghai-Pudong |
| Fuji Dream Airlines | Shizuoka |
| Japan Airlines | Tokyo-Haneda |
| Japan Airlines operated by JAL Express | Nagoya-Centrair, Osaka-Itami |
| Japan Airlines operated by Japan Air Commuter | Amami, Fukuoka, Hiroshima-Nishi, Kikai, Matsuyama, Okayama, Okinoerabu, Osaka-Itami, Takamatsu, Tanegashima, Tokunoshima, Yakushima, Yoron |
| Korean Air | Seoul-Incheon |
| Oriental Air Bridge | Nagasaki |
| Peach | Osaka-Kansai [begins 1 April 2012][3] |
| Skymark Airlines | Kobe, Tokyo-HanedaSeasonal: Amami |
| Skynet Asia Airways | Naha, Tokyo-Haneda |
Kumamoto
Domestic flights to Kumamoto/Aso airport from Tokyo Haneda, Osaka KIX or Nagoya Centrair.
Shinkansen bullet train from Fukuoka or Kagoshima.
More…
For more information about getting there & around:
http://www.marimari.com/content/japan/transport/getting_there/main.html.
Where to stay ?
Minshuku
Minshuku are Japanese-style bed and breakfast accommodation. They are usually run by a family and offer visitors a good opportunity to meet a local family and experience a traditional Japanese lifestyle. Like in a ryokan (see below), guests stay in Japanese style rooms, sleep on a futon on tatami floor and have the opportunity to take a Japanese style bath.
Ryokan
Ryokan are unique to Japan and are an experience not to be missed. A ryokan is a Japanese-style inn. Maintaining the special, traditional atmosphere and appearance is more important than providing the latest modern convenience for the guests. A ryokan is for travellers who wish to experience traditional Japanese culture and enjoy the comforts of old-fashion Japanese hospitality and service. If you wish to see, taste, touch, and feel traditional Japanese culture then a night at a typical ryokan provides just this.
Hotel
You know what a hotel looks like. They usually come with beds, though in some you can choose a Japanese style room. And a private bathroom, though often with a large communal bath as well.
Business Hotel
Business hotels are simple and functional hotels which are mainly used by people who travel for business purpose. Rooms aren't big or fancy, but they are usually nice and clean.
Onsen Hot Spring
There are literally thousands and thousands of hot-spring areas, many with "resort hotels" and lesser inns attached.  They run the gamut from very basic rural inns, to "quaint and cozy" getaways, through very tasteful and elegant lodgings, and on to grossly over-commercialized tourism destinations with high-rise hotel blocks.  You must not miss the Japanese Hot Spring experience!
Youth Hostel
Youth hostels offer lodging and meals at the lowest budget level. Japan Youth Hostels, a member of the International Youth Hostel Federation, operates more than 300 hostels across Japan. Some of those are located in great locations. If you don't mind sharing a room with other travelers, youth hostels are cheap accommodations.
Camp Site
Japanese people love outdoor life and often go out camping for the weekend. The country is dotted with more than 3,000 campsites, often owned and managed by public bodies. From the most basic to truly luxurious campsites with private lodges.
You can rent camping gear with us.
For more, see Randy Johnson's  excellent General Information About Lodgings in Rural Japan.