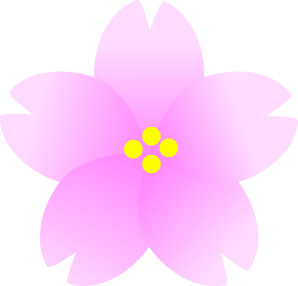 Summer Discount
Now 5% off on all our Japan Biking Summer 2011 & 2012 tours !
Hanami riding under Cherry Blossom snow
Tohoku Earthquake – One month later
Cherry Blossom Tour cancelled
New Sakura Shinkansen
Japan Biking goes West
New ! Kyushu Onsen Tour
Hanami riding under Cherry Blossom snow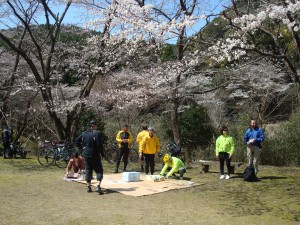 Sunday 27 March we head out with the local cycling club for some hanami riding around Lake Kogawa. Fully enjoying the early spring sun and the beauty of the winding lake shore road lined with sakura trees. We spread our tarp under the cherry blossom for a tasty bento picnic with a non arukohoru beer.
After a day of rain last Saturday, petals snow down swiftly. Cherry blossom season is short, but that makes the whole beauty.
Tohoku Earthquake – One month later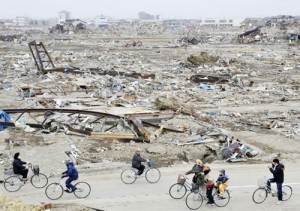 One month went by since the devastating Tohoku earthquake hit northern Japan, with tsunami and nuclear sorrows in its wake. Although our island of Kyushu is not affected, the events cover the usually cheerful hanami cherry blossom viewing season with a layer of mourning. We grieve for the many victims and those left homeless, along with the whole nation and the world.
Cherry Blossom Tour canceled
Due to the earthquake and aftermath this April's Cherry Blossom Tour got canceled. Which is a true pity, because the cherry blossom timing is excellent and the weather fantastic. Hope to see you next year !
New Sakura Shinkansen
The new Sakura Shinkansen high speed train service connecting Osaka and Fukuoka with Kagoshima started operation on 12 March 2011. Training to Kagoshima now only takes 4h10min from Osaka or 1h20min from Fukuoka. Watch the video for an impression of the pomp & circumstance of the inaugurational events. The Sakura is passing by our hometown Izumi around 0:35.

Japan Biking goes West
In July we are once more heading westward to good old Europe, to escape Japan's rainy season and summer heat. We take this opportunity to introduce to you our bike tours in Europe: On Classic Roads & Dans la Roue du Tour.
On Classic Roads offers you the best bits of professional racing's Spring Classics: the cobblestones of L'Enfer du Nord (Paris-Roubaix), Vlaanderens Mooiste's tiny winding roads (Ro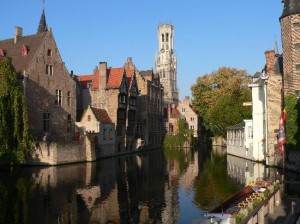 nde van Vlaanderen), illustrous climbs in La Doyenne (Liège-Bastogne-Liège) and Amstel Gold Race across beautiful Limburg region. Moreover you explore northern Europe's famous Art Cities: Paris, Lille, Bruges, Brussels, Leuven, Liège, Maastricht and Aachen. Finally you will get to know the difference between Brussels and Liège waffles.
On Classic Roads features 2 connecting one-week tours, Paris to Brussels & Brussels to Aachen. Dates for Paris – Brussels are 31 July – 6 August and 21 – 27 August. Dates for Brussels – Aachen are 7 – 13 August and 28 August – 3 September. Self-guided tours can be arranged anytime.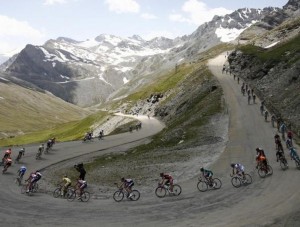 We follow the world's biggest bike race in the wheel in our Dans la Roue du Tour cycling holiday. From Monday 18 July until Saturday 23 July, Le Tour de France' final week is unfolding in the Alps. From 17 – 24 July we get closely acquainted with 800 kilometers of Tour roads through bucolic Provence scenery and pristine Alpine landscapes, taking in legendary Cols as Mont Ventoux, centenarian Col du Galibier and Col de l'Izoard. For real mountain goats !


Japan Biking is proud to introduce you our brand new Kyushu Onsen Tour. Apart from being a cycling paradise, Kyushu is a genuine onsen hot spring paradise as well. Our Kyushu Onsen Tour was created on the basis of Jalan's Kyushu top 15 onsen. It combines the best of the best in biking & bathing, as onsen are often set in a splendid scenery. We pedal in the shadow of Mt. Sakurajima vulcano, relax in the Unzen Onsen that was once used by the first foreigners as a summer retreat from Nagasaki's heat and we awe at the largest vulcano caldera in the world, Mt. Aso. We cross the magnificent Kuju plain via the famous trans-Kyushu road nr. 11 known as the Yamanami Highway and visit the Hells in Beppu.
Mid March Yuko & I went on a road trip to prospect the new tour. And it must be said, we once again discovered some true gems along the way: marvellous Jigoku Onsen in the shade of Mt. Aso, quaint Yunohira Onsen with its narrow cobblestone roads, Lost Glory Inn next to Beppu's Shiroike Hell, the well ride in Takamori, Koa Yamakuni's futuristic city hall, a porcelain toilet in Arita-ware…
This 14 day tour is ideal for late fall or winter cycling. After all, Japan's bathing culture traditionally served to heat up the body, indispensable in a nation lacking central heating systems. Scheduled rides are October 2 – 15 and December 4 – 17. Self-guided tours can be arranged anytime.
Yuko cleared the road of all obstacles.  Now to you to ride…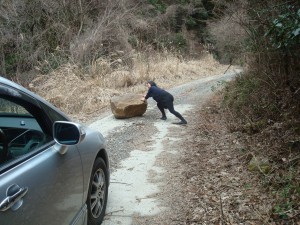 Happy tailwinds !
Thomas & Yuko
Subscribe to the Japan Biking Newsletter.
Missed a newsletter ? Check our Newsletter Archives.