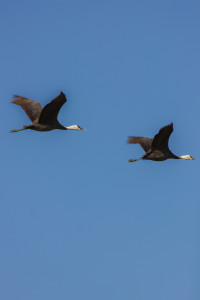 Last Saturday 14 JETs (participants in the Japan Exchange and Teaching Programme) visited Izumi to admire the thousands of cranes that have yet again arrived from their cold homes in Siberia. They picked a splendid sunny day in between rain showers for their visit.
Leaving by car from Oita in the wee hours of the morning, the JETs arrived at 10:30 at Izumi station. After fitting the bikes we started rolling along Komenotsugawa River. And rolling we did; a nice tailwind made some people wonder they were riding on e-bikes. Nope, we would feel on the way back…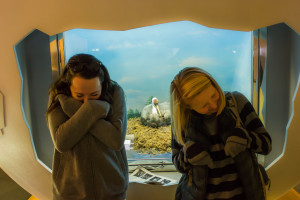 Our first stop was the Crane Park Museum. We learned all about the cranes in Japanese culture and the close relationship between the wild birds and the people of Izumi. The mounted cranes gave us a unique chance to see them up close as the living specimens are quite shy. After the obligatory group picture we jumped on our bikes to go and see the real thing. Riding through the rice fields showed us some crane families working their patch. As we approached the roosting grounds, the bird calls got louder and louder and once we came near thousands of birds flew up screaming above our heads. What a magnificent sight & sound !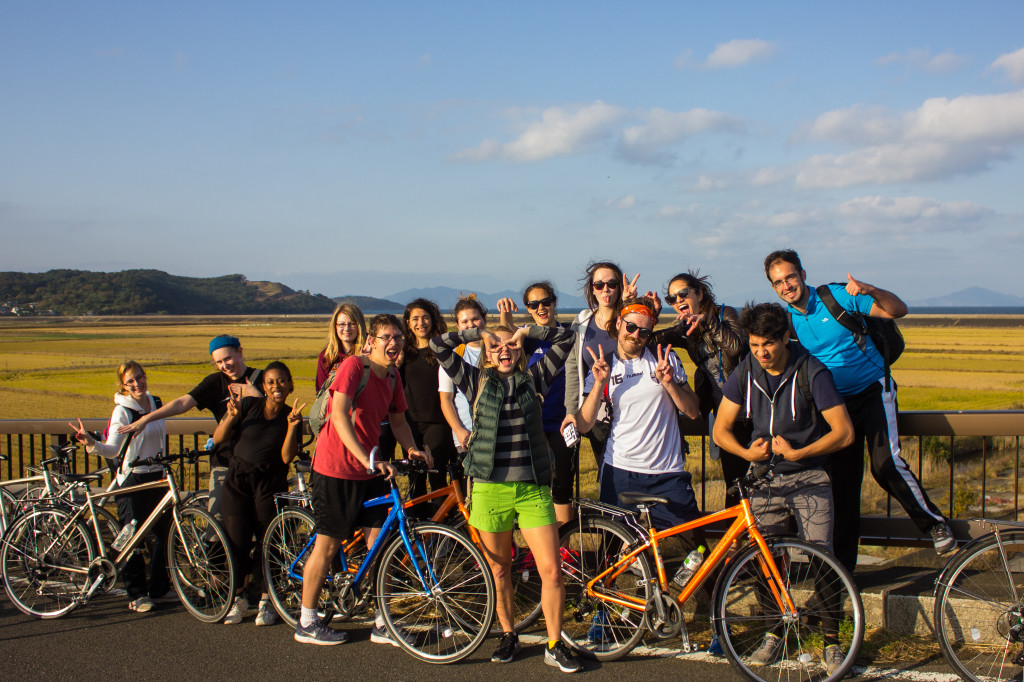 This got us hungry and we enjoyed a simple soba/udon lunch at the restaurant of Mr. Matano, the son of the Matano san that started feeding the cranes back in the sixties. We got a local satsuma mandarin for desert and then climbed up the roof to see all those cranes in the backyard. The tower viewer didn't do its promised 3 minutes but still, seeing the cranes going about their business in their natural habitat is something to behold. The next door Crane Observation Center gave us another opportunity at this.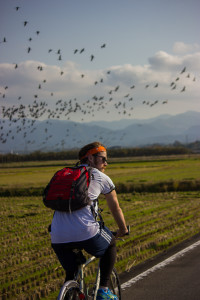 On our way back to Izumi we passed by the command bunker of the former Izumi Naval Air Base. Near the end of World War II 41 young kamikaze pilots took off from here never to return. Just before closing time we invaded the Samurai Residences in Fumoto. The guide at Saishotei residence, definitely of samurai stock, urged us to also visit next door Takezoetei, to which we willingly obliged.  A last group picture and roasted sweet potato concluded the visits and by 17:30 we were back at Izumi station. The die hards went for an onsen hot spring and izakaya dinner before making the trip back to Oita.
Tanoshikatta ! It was great fun having you all !
Great pictures by Michael Molzan.