A visit to Japan is pure indulgence for the senses, so come prepared to experience a rich history that dates back centuries and to soak up after a day of cycling in zenlike onsen spas; visit beautiful forests, mountains and sea coasts as well as futuristic architecture and transportation; sample delicious regional cuisine; meet polite and candid locals as well as lovers of Hello Kitty and karaoke.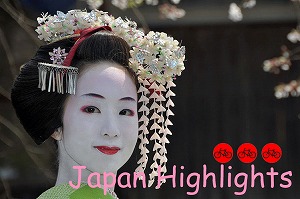 Duration: 10 days / 11 nights.
Season: From 1 September til 31 May. Private guided tours upon request.
Calendar. If the tour is not scheduled or the dates in the calendar don't suit your travel schedule, please contact us for a private or custom tour for you and your group.
Start: Hotel Toko in Izumi, Kagoshima, a 5 min walk from Izumi Station. You fly in/out via Kagoshima Airport or you arrive at/leave from Izumi Station by shinkansen.
End: Kyoto Heianbo Ryokan, a 5 min walk from JR Kyoto Station on JR Tokaido Shinkansen Line. From Osaka's Kansai International Airport, take JR train "Haruka" (Ltd Exo) to JR Kyoto station (75 minutes). From Tokyo's Narita Airport and Nagoya's Centrair Airport, take JR Tokaido.
Level 3. There is a lot of climbing to do. The two biggest climbs are Mount Aso (1240m) and Mount Koya (850m).
Rental Bike Details
Price
Booking
HIGHLIGHTS
Soak in outdoor onsen hot springs
Enjoy exquisite Japanese cuisine
Hike around Mount Aso's volcano crater
Visit the Hells in Beppu
Stay in a temple on Mount Koya
Feed the deer in Nara Park
Cycle around temples, palaces and geisha quarters in Kyoto
ITINERARY
1 Sunday:  Welcome to Izumi !
You arrive in the course of the day at Hotel Toko. Please note that your room may not be available until check-in time at 3pm, however if you arrive early the hotel will keep your luggage secure if you want to do some exploration.
The Japan Highlights tour officially starts with a group meeting at 6pm followed by our first true Japanese meal. If you are arriving at the hotel later at night, please check yourselves in and note instructions about tomorrow's meeting.
2 Monday – 73 km: Izumi – Hinagu Onsen
After fitting the bikes, we explore Japan's largest fortified samurai neighbourhood (麓) and set out amid citrus groves along the orange road to Minamata. Its harrowing museum dedicated to the victims of the Minamata disease merits a stop. As well as Mitachimisaki and Ashikita Beach. We enjoy the quiet Ashikita Natural Park, continuing along the Shiranui Sea and dancing a tango with the little railroad. Without noticing we arrive in Hinagu Onsen.
This hot spring dates approximately 600 years back. During the Edo era (17th-19 centuries), it was designated as a hot spring run by the Hosokawa domain of Kumamoto. This historic hot spring was even loved by the lord of the Yashiro Castle as well as the lord of Shimazu who temporarily resided in the area. From the Hinagu Onsen Jinja, a shrine where the god of the hot spring is enshrined, a sweeping view of the hot spring resort and the Shiranui Sea as well as the islands of Amakusa and Shimabara in the distance can be seen. Even today, there are many buildings here that continue to depict the days long past. Such as our ryokan from 1909 with its exquisite wooden interior.

3 Tuesday – 75 km: Hinagu Onsen – Kumamoto
Tall chimneys beckon us to Yatsushiro, Kumamoto prefecture's second city and industrial hub at the mouth of emerald Kuma River. The ruins of Yatsushiro Castle next to the elegant city museum designed by Toyo Ito. Past the paper mill and power plant. Rice paddies and igusa, the grass used to make tatami mats. The riding is flat on the Kumamoto Plain, we cross several more rivers. We follow Kasegawa River until just before Lake Etsuko and then Kiyama River further inland. Mashiki was the epicentre of the April 2016 earthquake. Here and there damage is still visible; repairs are ongoing. Rich black volcanic soil also tells us we are nearing Mount Aso volcano. Mount Aso, the world's largest caldera is looming ahead. The caldera was once a lake. Legend is that one day the god of the mountain kicked open the only break in the caldera rim, emptying the water and leaving the plain fit for cultivation.
4 Wednesday – 55 km: Kumamoto – Kurokawa
Have a hearty breakfast because today we will climb the caldera rim. The earthquake crippled the roads leading into the caldera rim break, so we are forced to go around Mt. Aso volcano. We swing around the Milk road circling the caldera rim. Standing on the rim of the caldera is a spectacular moment: we see the rim stretching all the way around, Aso Plain in the bottom with the young volcano growing in the middle. Yay ! Down the Soba road into Minami Oguni. Then it is further up and down, but mainly up to Kurokawa Onsen. Kurokawa is a charming little town with two streets and a bunch of hot springs dotted around.
5 Thursday – 71 km: Kurokawa – Beppu
Today it is all ups and downs in the shadow of Kyushu's highest mountain, Mt Kuju (1791m). We pass by several onsen towns: Kinyu, Yunotsubo,… and join the historic Yamanami Highway. First foreign tourists to Japan arrived in Nagasaki and followed this classic road from Nagasaki over Aso to Beppu. Picturesque Yufuin sits in the shadow of the majestic twin peaks of Yufu-dake. An excellent lunch spot. The afternoon ride takes us around Mt. Yufu to Beppu, belching and basking in its bay.
We visit one of Beppu's Seven Hells. These Hells are a popular tourist attraction in Japan. The strange geothermal springs are located in the Kannawa area and are known as: Sea or
Ocean Hell (Umi Jigoku), Shaven Head Hell (Oniishibozu Jigoku), Cooking Pot Hell (Kamado Jigoku), Mountain Hell (Yama Jigoku), Devil or Monster Mountain Hell (Oniyama Jigoku,) Golden Dragon Hell (Kinryu Jigoku) and White Pond Hell (Shiraike Jigoku).
6 Friday – 45 km: Beppu – ferry to Yawatahama (Shikoku) – Uchiko
We hop on the ferry to Yawatahama on Shikoku island and cycle to Ozu with its magnificent castle. Shikoku Island is noted for 88-temple Pilgrimage, and here you can expect to see a number of 'ohenro' pilgrims in white clothing. The region is also well known for mandarin oranges.
Then Uchiko, a photographer's dream. Part of the town is a typical small mountain town with shopping arcades and so on. But entire sections of it have been perfectly preserved as a living museum, where people still reside and where traditional crafts are still alive. The candle shop may be the only place where Japanese candles are still made using the traditional method.
We stay in two or three old merchant houses, one once owned and renovated by Mr. Takahashi, Japan's beer king. It is now run by 5 neighbourhood ladies.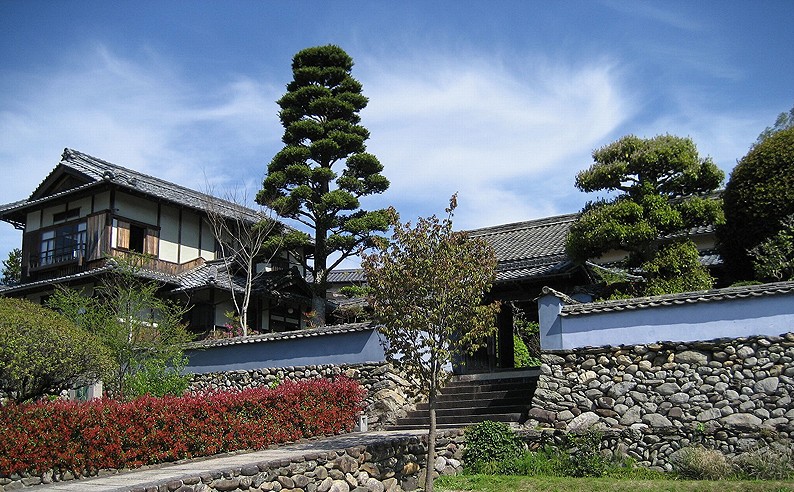 7 Saturday – 62km: Uchiko to Matsuyama
We have breakfast in Mr. Takahashi's living room and are sad to leave this gorgeous place. On the cycling menu today two 300m climbs before we reach the shores of the Seto Inland Sea. On the banks of Ishitegawa river we roll into Dogo Onsen, Japan's oldest and most famous hot spring. It served as model for the main building in the movie Spirited Away. Legend says one day, an egret who injured his shin found a hot spring at Dogo. He soaked his shin every day in the hot water. Eventually the egret healed and flew away.
8 Sunday – 0 km: Transfer from Matsuyama to Tokushima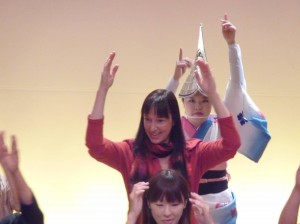 Today we give our legs a rest and take a transfer from Matsuyama 200km eastward. After dinner we enjoy the 8pm awaodori dance performance. You might want to end the day with a romantic stroll along Shinmachigawa river.
Toyoko Inn Tokushima-eki Bizan-guchi
9 Monday – 70 km: Tokushima – Koyasan (Honshu)
Ferry to sail across the Seto Inland Sea. The comfortable 2-hour ferry takes us to Wakayama on Honshu island. From the ferry terminal in Wakayama City we bike along Kinokawa river until we start the climb up Mt Koyasan. Upstream on Zakurogawa and Makunigawa rivers to Nashinokitoge Pass (503m). Then deeper into the Narukogawa valley to finally reach our sacred destination. Koyasan was founded 1,200 years ago by Kukai (aka Kobo Daishi) as the main temple of Shingon Buddhism. Must have been quite an expedition for Kukai san as well. We visit Kongobuji Temple, which is the main temple of the 3600 Shingon temples throughout Japan. At our temple stay at Ekouin you can glimpse the daily lives of Buddhist monks by participating in religious services and eating the traditional vegetarian food.
10 Tuesday – 98 km: Koyasan – Nara
This morning you can take part in the Buddhist service before breakfast. On leaving our temple lodging we visit Okunoin, a cemetery and sacred area leading to Kobo Daishi's mausoleum. The path is lined by hundreds of centuries-old towering cedar trees and over 200,000 gravestones and memorial pagodas.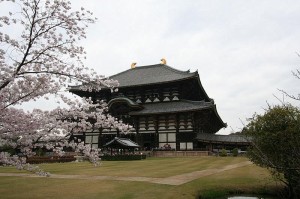 Our cycling journey is a pleasurable downhill ride to join Kinokawa river again. Kinokawa soon changes names to Yoshinogawa river so we leave it to head north. We cycle through rich rice fields sided by lush green mountains. In Nara Todaiji temple is a must visit.
11 Wednesday – 63 km: Nara – Kyoto
On our last cycling day, the river path winds through golden rice paddies on one side and green tea fields on the other side. This region is renowned for its matcha green tea. Following the bike path along the Katsura river, we are quickly approaching our final destination Kyoto. A last stop is Fushimiinari Shrine with the famous gallery of red torii gates. Then Kyoto Tower is beckoning us home. We lodge in its shadow in cosy Heianbo Ryokan.
12 Thursday: Sayonara !
Then it is time for final goodbyes… after breakfast you don't have to climb in the saddle any longer. Now you are freed from the chores of the road.
Onwards…
– Further explore the imperial city of Kyoto and do some souvenir hunting.
– Head to Osaka or Tokyo for big city life.
Read Katy Piotrowski's testimonial.
Roger's testimonial.
Read the tour report by Benny Van Bruwaene.